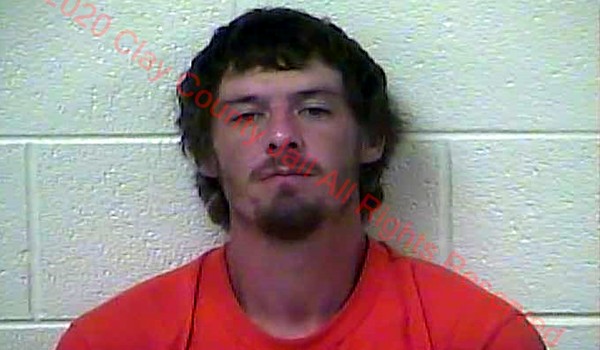 MANCHESTER, KY (July 30, 2020) - Clay County Sheriff Patrick Robinson is reporting that on July 30, 2020 at approximately 1:30 AM Clay County Sheriff K9 Deputy Wes Brumley arrested William Edwards, 30 of Sallys Branch Road.
The arrest occurred when Deputy Brumley responded to a domestic disturbance complaint on Highway 638. Upon arrival, Deputy Brumley came into contact with the above mentioned subject who became belligerent while Deputy Brumley was attempting to conduct an investigation into the matter.
Deputy Brumley came into contact with a female subject who had noticeable marking consistent with being involved in a physical altercation along with bleeding from her ear.
While being placed under arrest the subject became combative and after a brief struggle the subject was placed under arrest without further incident.
William Edwards was charged with:
• Assault 4th Degree (Domestic Violence)
• Menacing
• Resisting Arrest
The photo attached is courtesy of the Clay County Detention Center.
Assisting at the scene was Manchester City Police K9 Officer Ryan Jackson.