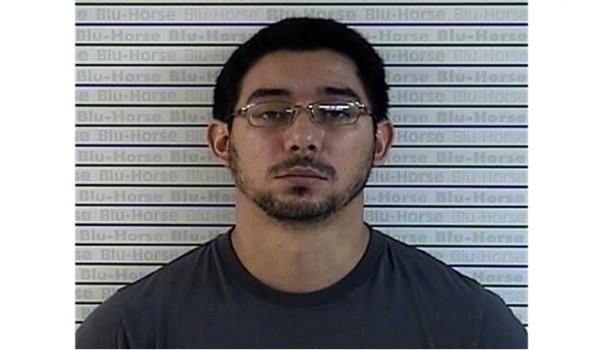 WATER VALLEY, KY - Sheriff Jon Hayden is reporting that: The Graves County Sheriff's Office had received information concerning a man who had been placing hidden cameras in people's homes, without their knowledge or permission. This reportedly had occurred at residences in both Graves County and Weakley County Tennessee.
An investigation was conducted by sheriff's detectives. During the investigation, images from recording devices were recovered that had recorded images of numerous people, in private settings inside private residences. Actual video cameras have also been recovered.
A total of (7) seven juveniles have been identified as being recorded on at least (27) twenty-seven images.
The suspect was identified as being 32-year-old Roman P. Trujillo of the Water Valley area of Graves County.
The instances where the homes were entered, the suspect had permission to be there.
The instances of illegal recording that occurred in Tennessee, Graves Sheriff's detectives have turned over pertinent evidence to the Weakley County Tennessee Sheriff's Office for investigation there.
All victims have been identified in this investigation and notifications have been made.
The suspect was located Friday on Friday, July 31, 2020 around noon in the Water Valley area and was arrested on a warrant charging him with:
(27) Twenty-Seven Counts of Promoting a Minor in a Sexual Performance of an age under 16
The suspect cooperated with the investigation.
The Graves County Commonwealth Attorney's Office also assisted in this investigation.
Detectives S. Seaton and B. Amberg are handling this investigation.
Photo of the accused from Graves County Sheriff's Office press release.