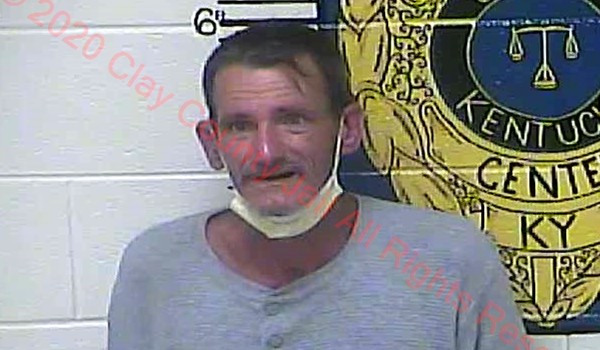 MANCHESTER, KY (September 14, 2020) - Clay County Sheriff Patrick Robinson is reporting that on September 14, 2020 at approximately 12:30 AM Clay County Sheriff Deputy Jared Smith along with Deputy Coty Arnold arrested Clarence Hubbard, 48 of Webb Street.
The arrest occurred when Deputy Smith was traveling on Old US Highway 421 when he observed the above mentioned subject walking from around the back of a closed business.
Upon contact with the above, his information showed that he had an active bench warrant for his arrest and was in possession of suspected Methamphetamine.
Clarence Hubbard was charged with:
• Possession of a Controlled Substance 1st Degree (Methamphetamine)
• Serving Bench Warrant for Court
The photo attached is courtesy of the Clay County Detention Center.
Assisting at the scene was Manchester City Police Officer Jeremy Garrison and Officer Wes Wolfe.