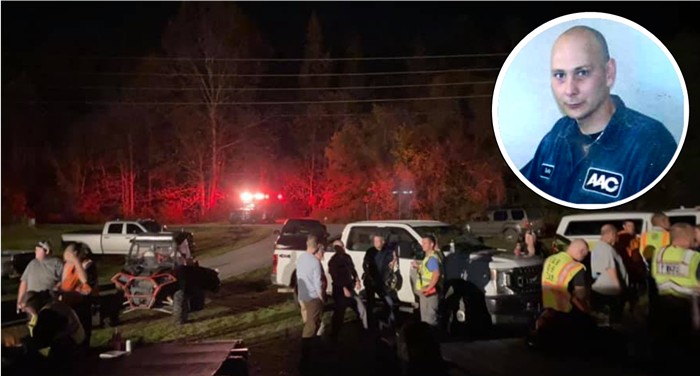 MANCHESTER, KY (October 24, 2020) - The City of Manchester Fire Department is reporting that: At approximately 3:22 PM on Thursday, October 22, 2020 the City of Manchester Fire Department was notified by Clay County E-911 of a 49 year old male with medical conditions that had gone into the mountains but had not returned to the residence of which he resides for over 3 hours.
Personnel responding arrived on scene, immediately completing a canvas of the area and mapping possible locations of the subject.
Upon arrival of the Emergency Management, Manchester Police Department, Clay County Sheriffs Office, & Kentucky State Police our personnel began searching the mountain for the subject.
After 3 intensive hours of searching Emergency Management notified the London/Laurel Rescue squad for assistance.
After around 9 hours of searching with approximately 40+ rescue personnel including bystanders the search was called off due to conditions but was resumed next date.
Both searches at this time have been unsuccessful.
All units have cleared the scene with no incident.
If anyone has seen or knows where Mr. David Campbell is located please Contact Clay County 911 at (606) 598-8411 or the Clay County Sheriffs Office at (606) 598-3471.
If you're not comfortable with contacting one of the two please reach out to our Facebook page as we will respond.
We wanna give a special thanks to London/Laurel Rescue Squad and all bystanders thats came to help yesterday and today on this intensive search.
SOURCE: City Of Manchester Fire Department
NOTE: No information regarding the location or the name of the area this individual went missing from was attached to this report.
Inset is photo of David Campbell, the reported missing person.