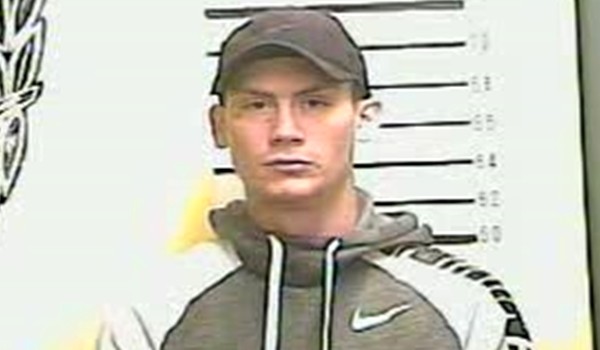 PINEVILLE, KY - The Bell County Sheriff's Department is reporting that: On Thursday evening December 3, 2020 Bell County Deputy Frank Foster arrested a Calvin man on an outstanding warrant for two choking incidents.
The complaint warrant was taken out by Sgt. Patrick Brooks stating that on August 21, 2020, 23-year-old Nicholas Dye "without consent intentionally impeded the normal breathing or circulation of blood of another person by applying pressure on the throat or neck of his wife by being into a physical altercation with her, placing her into a chokehold bringing her to the ground."
In another incident on September 15, 2020 Dye is alleged to have committed the same offense causing his wife to lose consciousness.
While being arrested by Deputy Foster, Nicholas Dye was found to be in possession of Methamphetamine and Drug paraphernalia.
Nicholas Dye was charged with:
Two counts of strangulation 1st. degree
Assault 4th degree (domestic violence) minor injury
Possession of controlled substance 1st. degree, 1st. offense (Methamphetamine)
Buying/possessing Drug paraphernalia
In addition, Mr. Dye was served with an outstanding warrant.
This individual was lodged in the Bell County Detention Center.
Photo of the accused is courtesy of the Bell County Detention Center.
Also assisting in this case was Chief Deputy Doug Jordan and Deputy Marti Messer.