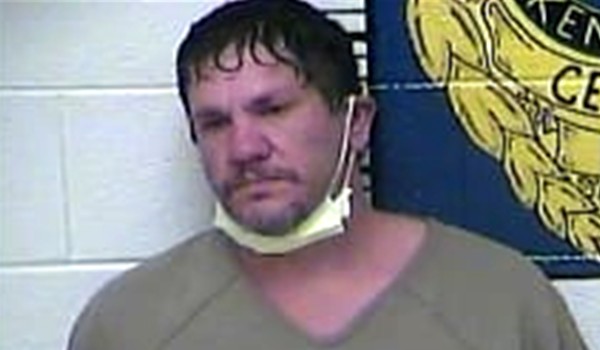 MANCHESTER, KY (December 14, 2020) - The Clay County Sheriff's Office is reporting that: On December, 14 2020 at approximately 11:50 AM Clay County Sheriff Patrick Robinson and Chief Deputy Clifton Jones, Deputy Paul Whitehead and CSO Supervisor Dewey Grubb arrested Jason Smith, 42 of North Highway 421.
The arrest occurred on North Highway 421 when the above mentioned subject was a passenger in an automobile when he grabbed the steering wheel of the car and attempted to make the automobile crash into the Deputies patrol car.
When units turned on the vehicle they witnessed the above mentioned subject striking the female driver.
After a brief altercation, Deputies were able to place the subject under arrest.
Jason Smith was charged with:
• Assault 1st Degree (Domestic Violence)
• Alcohol Intoxication in a Public Place 3rd off or more in 12 months
• Disorderly Conduct
• Wanton Endangerment- 2nd Degree (Police Officer)
The photo attached is courtesy of the Clay County Detention Center.