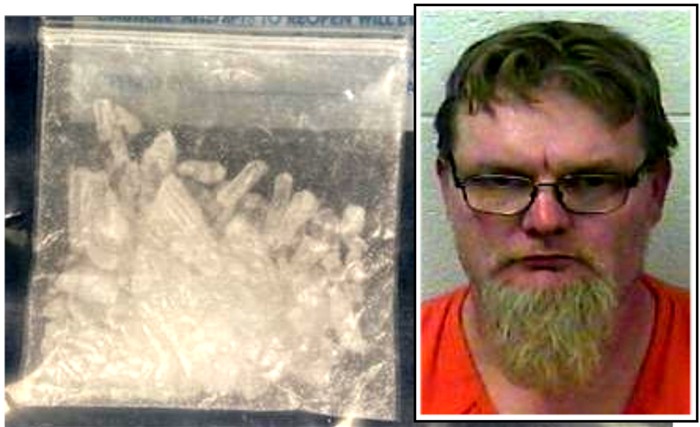 BARBOURVILLE, KY (January 24, 2021) - The Knox County Sheriff's Department is reporting that: On Sunday morning January 24, 2021 at 11:18 AM, Knox County Kentucky Deputies responded to a call of a suspicious car in the parking lot of Best Western in Barbourville.
When Deputy Sam Mullins arrived on scene the vehicle pulled out and a traffic stop was initiated at KFC.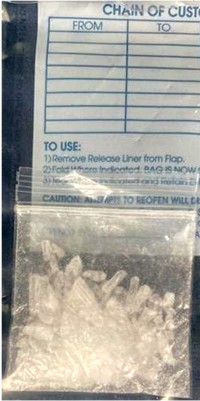 During the stop as he was asked for identification, the driver later identified as 43 year old Frederick Joe Grimes of Keavy, KY attempted to hide a clear bag of a crystal-like substance (left) believed to be Methamphetamine between the driver's seat and console.
Grimes was arrested and lodged in the Knox County Detention Center.
Frederick Joe Grimes was charged with:
Possession of Controlled substance -1st degree (Methamphetamine)
Photo of the Accused is courtesy of the Knox County Detention Center.