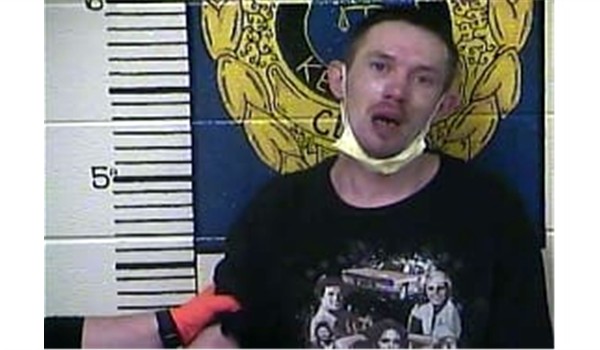 MANCHESTER, KENTUCKY (January 25, 2021) - Clay County Sheriff Patrick Robinson is reporting that on January 22, 2021 at approximately 7:30 PM Clay County Sheriff Deputy Coty Arnold along with Deputy Jared Smith and Deputy Kendric Smith arrested Billy Wagers, 34 of Little Creek.
The arrest occurred on Elisha Creek Road when Deputies were dispatched to a complaint of a male subject allegedly passed out in a ditch line.
Upon arrival, Deputies located the subject who showed severe signs of intoxication.
Billy Wagers was charged with:
Public Intoxication of a Controlled Substance (Excludes Alcohol)
The photo attached is courtesy of the Clay County Detention Center.