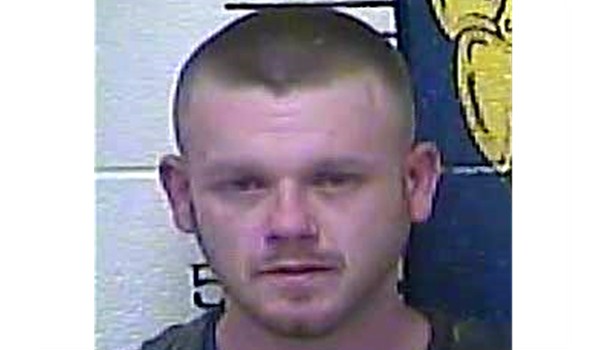 MANCHESTER, KY (January 28, 2021) - Clay County Sheriff Patrick Robinson is reporting that on January 28, 2021 at approximately 2:00 PM Clay County Chief Deputy Clifton Jones along with Deputy Paul Whitehead arrested Nicholas Reid, 30 of North Highway 421.
The arrest occurred off of Upper Rader Road when Deputies were dispatched to a complaint of a male subject trespassing at an impound lot.
Upon arrival, Deputies located a male subject who had entered into the lot and attempted to take back into his possession a vehicle that he was operating earlier this date that had been towed in by Manchester City Police Officer Antonio Dodson.
When the subject was told that he was under arrest, he became combative toward Deputies.
After a brief struggle the subject was placed under arrest without further incident.
Nicholas Reid was charged with:
Resisting Arrest
Criminal Mischief 2nd Degree
Criminal Trespassing 1st Degree
This individual was lodged in the Clay County Detention Center.
The photo attached is courtesy of the Clay County Detention Center.