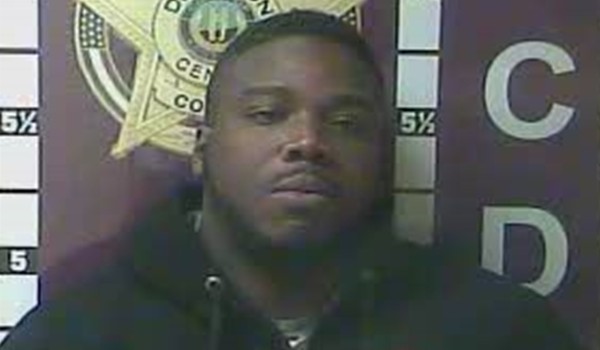 RICHMOND, KY – The Kentucky State Police, Richmond Post is investigating a robbery that occurred just after 3:00 Monday afternoon, at 'WOW' BP gas station on Lexington Rd, in northern Madison County.
The initial investigation indicates a customer was robbed by a man inside the store. The man was seen leaving the gas station in a maroon Chevrolet Silverado truck.
While investigating the robbery, KSP observed the vehicle pull back into the parking lot. The Trooper tried to stop the vehicle, but the driver would not stop and a pursuit was initiated.
The vehicle turned onto Carr Ln, where the driver lost control and got stuck in a snow covered field. The suspect ran into a wooded area, at which time KSP Troopers and the Madison County Sheriff's Deputies responded to the area and set up a perimeter. The KSP Aircraft branch was requested to assist in the search.
While Troopers, MCSO Deputies, and a MCSO K-9 unit were searching the area of Carr Ln, KSP was notified of another robbery on Lexington Road, where a homeowner was assaulted. The caller reported that a white Toyota RAV4, and firearms were taken during the robbery.
A Deputy was able to locate the RAV4 in the parking of the Love's Truck Stop, at which time a pursuit was initiated on Colonel Rd. The vehicle continued traveling south on Colonel Rd, where the driver lost control and drove into a creek. The driver ran from the vehicle into a wooded area near I-75 North. The KSP Aircraft Branch was able to locate the man in the tree line and direct Troopers and Deputies to his location.
Corearial Pratt, 33 years old of Lelan, MS, was taken into custody without further incident.
Corearial Pratt was charged with:
Robbery 1st Degree
Burglary 1st Degree
Assault 2nd Degree
Receiving Stolen Property $10,000 or More
Traffic related offenses
This individual was lodged in the Madison County Detention Center.
Photo of the accused is courtesy of the Madison County Detention Center
# # #