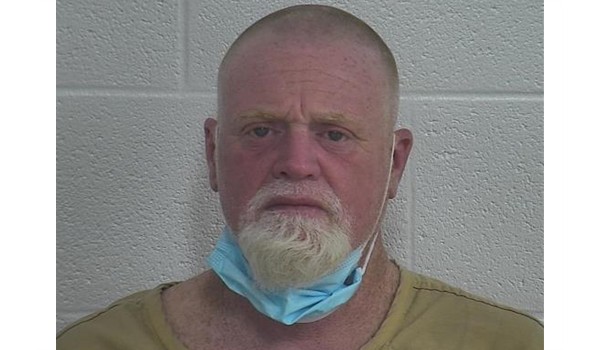 LONDON, KY - Laurel County Sheriff John Root is reporting that: Laurel Sheriff's K-9/shift Sgt. Gary Mehler arrested Michael Wayne Richardson age 52 of Ridgecrest, North Carolina on Wednesday evening April 21, 2021 at approximately 7:10 PM.
The arrest occurred on a business parking lot off West Cumberland Gap Parkway approximately 9 miles South of London after deputies were dispatched to a complaint of a male subject possibly under the influence cursing at people and threatening them in the parking lot there.
Upon arrival at the scene Sgt. Mehler observed the male suspect and noted that he was behaving in a threatening manner with an approximate 2 foot tree limb and making threatening comments.
Following numerous commands for the suspect to drop the weapon, he finally complied and was taken into custody.
Michael Richardson was charged with:
Menacing
Terroristic threatening – third-degree
Disorderly conduct – second-degree
This individual was lodged in the Laurel County Correctional Center.
Photo of accused attached is courtesy of the Laurel County Correctional Center.