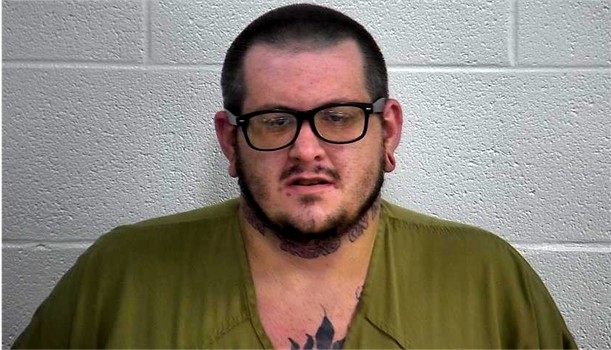 The arrest occurred off East Pittsburgh Church Road, approximately 3 miles northeast of London after deputies were dispatched to a complaint of a male subject armed with a handgun creating a disturbance there.
When deputies arrived at the scene they located the suspect in the driver seat of a black pickup truck.
Deputies gave him verbal commands to exit the vehicle and were able to detain the suspect without incident.
Sheriff's deputies learned through investigation that allegedly this individual had pointed a handgun at a female subject there and discharged the handgun into the ground next to his truck.
Shawn Patrick Harrison was charged with:
wanton endangerment – first-degree; menacing; terroristic threatening – third-degree.
This individual was lodged in the Laurel County Correctional Center.
Photo of accused attached is courtesy of the Laurel County Correctional Center.