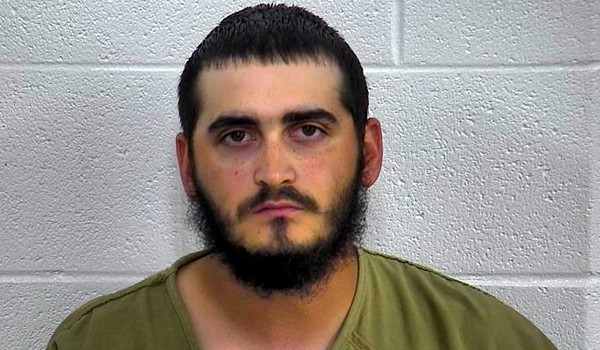 LONDON, KY - Laurel County Sheriff John Root is reporting that: Laurel Sheriff's K-9/shift Sgt. Gary Mehler along with Deputy Marcus Stigall arrested Bronson Lamont Baker age 20 of Litton Town Road, East Bernstadt on Monday night June 7, 2021 at approximately 10:47 PM.
The arrest occurred on Dean Hundley Road approximately 5 miles north of London after deputies were dispatched to a noninjury traffic crash there.
Upon arrival at the scene deputies located a gray Ford F-150 that had wrecked into a yard off Dean Hundley Road.
During the investigation of the crash, deputies detected the odor of alcoholic beverages emitting from the driver and following an investigation determined that this individual was under the influence.
Bronson Lamont Baker was charged with:
Operating a motor vehicle under the influence of alcohol under the age 21
This individual was lodged in the Laurel County correctional center.
Photo of accused attached is courtesy of the Laurel County correctional center.