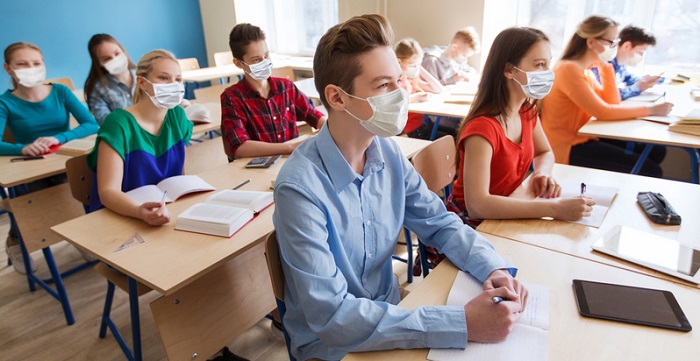 MANCHESTER, KY - The Clay County Board of Education is reporting via social media that: Beginning Tuesday, August 10, 2021, all Clay County Public School students and staff will be required to wear a mask at school and on school buses.
If your student does not have a mask, one will be provided.
This decision was made in order for students to remain in school for in-person instruction.
As we have possible exposures and quarantines for our students and staff, we want to be transparent while protecting our staff and students' confidentiality.
We will follow CDC guidelines for contact tracing, quarantines, and isolations.
If a child is directly exposed to COVID -19 and has not been vaccinated, then he/she will be quarantined for 10 days. If, by day 5, there are no symptoms, then he/she can take a COVID test and be released on day 7 if negative.

If a student lives in a house with a person that is positive for COVID, the quarantine may be longer.

Students who test positive for COVID-19 must isolate for 10 days and be fever/symptom free for 24 hours without medication prior to returning.

Students who are exposed and have had a vaccination may not need to quarantine.
We will follow the local health departments' advice.
Rather than putting out general statements, if your child has been exposed, the school will contact you directly with recommendations from the health department.
We will continue to be cautious and follow our mitigation strategies, but we ask that you please not send a child to school that has been exposed or that has symptoms.
Please make sure that we have correct contact information on file for your child.
By working together, we can continue in person learning and keep our students and staff safe.
Photo: ClayCoNews stock concept image of students wearing masks in class.
SOURCE: Clay County Public Schools - KY
RELATED: ANNOUNCEMENT: Special Meeting called by School Board in Clay County, Kentucky to discuss "Covid" Outbreak