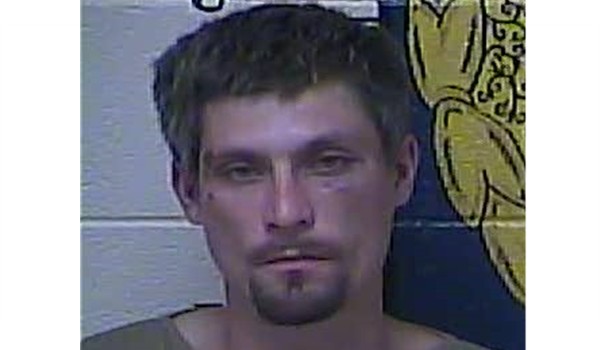 MANCHESTER, KY - The Manchester Police Department is reporting that on Saturday, August 7, 2021 at approximately 4:34 P.M. Officer Shawn Curry along with K9 Deputy Wes Brumley, arrested Cory Jackson, 28 of Sibert Lane, Manchester, KY.
The arrest occurred on Town Branch Road when Officer Curry attempted to preform a traffic stop on a vehicle driven by Jackson for expired tags and obstructed vision.
Officer Curry activated his emergency lights and siren but Jackson refused to stop. After a brief pursuit the vehicle came to rest on Town Branch Road.
Upon making contact with the vehicle, Officer Curry could smell the odor of Marijuana coming from the vehicle. It was learned through Clay County Dispatch that Jackson had two active warrants for his arrest.
The above subject was placed under arrest for the warrants.
While officers were searching the vehicle, Jackson slipped out of his handcuffs and proceeded to flee officers on foot.
After a brief foot pursuit Jackson was apprehended and placed back under arrest.
Officers on scene located suspected Methamphetamine and Marijuana along with a hand gun in the vehicle.
Cory Jackson was charged with:
No registration plates
Obstructed vision or windshield
Escape 1st degree
Fleeing or evading police 1st degree motor vehicle
Fleeing or evading police 2nd degree on foot
Possession of controlled substance 1st degree Methamphetamine
Drug paraphernalia possession
Possession of Marijuana
Resisting arrest
This individual was lodged in the Clay County Detention Center.
Photo of the accused is courtesy of the Clay County Detention Center.