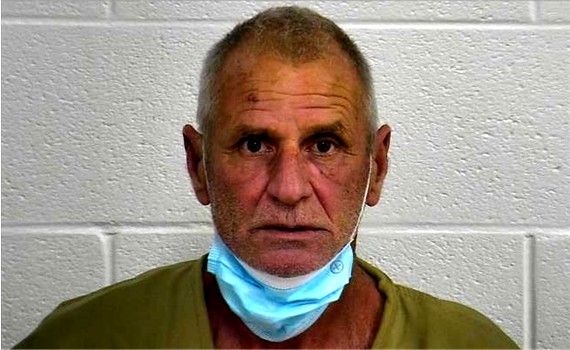 LONDON, KY - Laurel County Sheriff John Root is reporting that: On Friday, November 19, 2021, the Laurel County Grand Jury returned an indictment on James Herbert Brick age 61 of Cherokee, North Carolina.
The indictment warrant charges kidnapping regarding a case investigated by Laurel County Sheriff's Lieut. Chris Edwards and Detective Robert Reed following a complaint dispatched to Laurel 911 on Thursday afternoon November 4, 2021.
Allegedly, following a traffic stop the accused was found in a Toyota passenger car with a reported missing 16-year-old girl, reported missing from Asheville, North Carolina three days earlier.
Reportedly, the 16-year-old missing juvenile had been signaling for help from within the motor vehicle driven by James Herbert Brick southbound on I–75 when another motorist noticed the 16-year-old's signaling for help and notified 911.
Laurel Sheriff's investigators intercepted the vehicle at exit 41 off I–75, conducting a traffic stop and safely rescuing the 16-year-old.
The driver, James Herbert Brick was safely arrested and lodged in the Laurel County Correctional Center, where he remains in custody.
According to jail records, Brick is currently being held on a $50,000.00 CASH bond with a court date set for January 19, 2022 at 9:00 A.M..
Photo of the accused is courtesy of the Laurel County Correctional Center.
RELATED ARTICLE: Complaint leads to Arrest of a North Carolina Man with Missing Female Juvenile in London, Kentucky