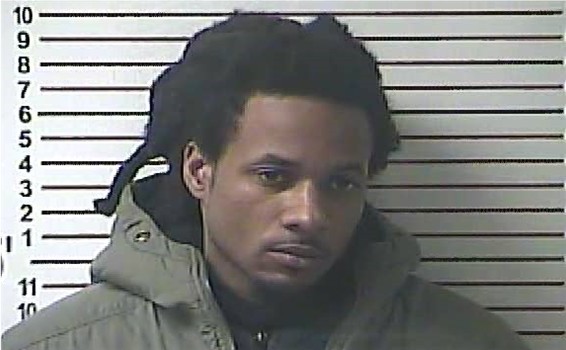 Elizabethtown, Ky. (January 24, 2022) — The Kentucky State Police is reporting that a Sunday night traffic stop on Interstate 65 lead to the discovery of 17 pounds of suspected Marijuana.
On Sunday, January 23, 2022 at approximately 9:00 P.M, Kentucky State Police Troopers conducted a traffic stop on a 2016 Chevrolet Malibu passenger car in Elizabethtown.
The vehicle was stopped on the I-65 southbound exit ramp at the 94 mile-marker for traffic violations.
During the stop, Troopers observed a strong smell of Marijuana coming from the vehicle being driven by Michael Bernard Davis, Jr, age 31 of Pembroke Pines, Florida.
During a search of the vehicle, approximately 17 pounds of suspected Marijuana was located.
The suspected Marijuana was discovered in a duffel bag and the spare tire area of the vehicle's trunk.
Davis was arrested after the discovery of of the suspected Marijuana.
Michael Davis was charged with:
Trafficking in Marijuana (> 5 lbs.) 1st Offense
Failure to or improper signal
License to be in possession
License plate not legible
This individual was lodged in the Hardin County Detention Center.
Photo of the accused is courtesy of the Hardin County Detention Center.
The investigation is ongoing and being led by Trooper Alex Ware.