MANCHESTER, KY - Manchester Police Chief Chris Fultz congratulates MPD and proudly announces the graduation of MPD Officer Shawn Curry from the Department of Criminal Justice Basic Training on Thursday, March 10, 2022.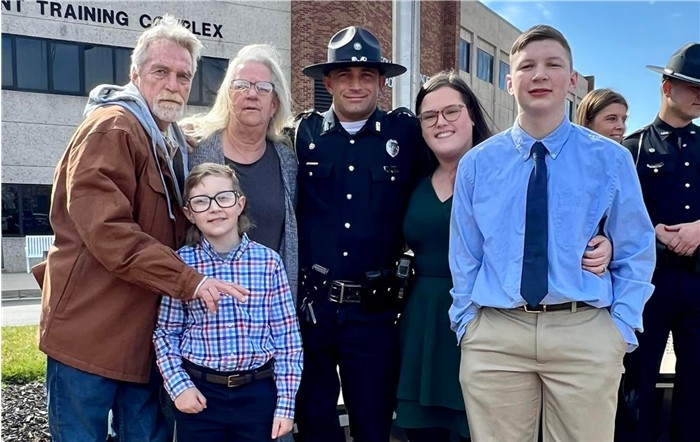 We would like to thank Officer Curry for his hard work and dedication for the past 20 weeks, his family sacrifice for him being gone for 5 days a week for 20 weeks. Officer Curry will be great asset to our community.
The graduation was held at Richmond, Kentucky, home of the DOCJT Academy. The DOCJT provides entry-level and advanced individual training for approximately 9000 law enforcement personnel annually. The 20 week, 800 hour law enforcement basic training course is mandatory for all Kentucky law enforcement officers who are required to comply with police officers professional standards act of 1998.
The graduating officers represent the successful completion of a highly structured, comprehensive curriculum.
Major training areas included: patrol procedures, physical training, vehicle operations, defensive tactics, criminal law, traffic and DUI, firearms, criminal investigations, cultural awareness, bias related crimes, and tactical responses to crisis situations.
As a result, each officer is better prepared to meet the ever-increasing demands placed on today's law enforcement officers.
We would like to welcome Officer Curry home and hope you do the same.
Top photo - L to R: Officer Antonio Dodson, Officer Shawn Curry and Manchester Police Chief, Chief Chris Fultz. Photo credit: Chasity Curry
Lower photo - MPD Officer Shawn Curry with his parents, David and Lisa, wife Chasity and his sons, Wyatt Lucas & Rylan Lane. Photo credit: Chanel Reams
###