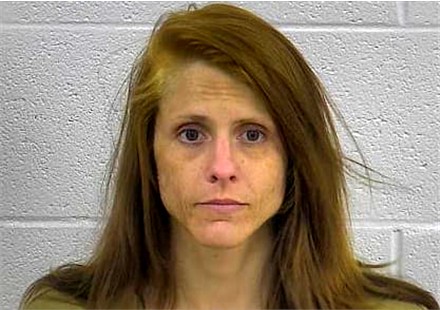 LONDON. KY - Laurel County Sheriff John Root is reporting that: Laurel Sheriff's Deputy Greg Poynter arrested Allie Rose Machella age 35 of Nicholasville, KY on Sunday afternoon March 27, 2022 at approximately 2:41 PM.
The arrest occurred off South Stewart Road, approximately 10 miles South of London.
Allie Rose Machella was charged on a Fayette Circuit Court bench warrant of arrest charging violation of conditions of release regarding charges of:
Trafficking in stolen identities
Trafficking in financial information
Possession of a forgery device
Possession of stolen mail
Giving officer false identifying information
Theft of identity of another without consent
This individual was lodged in the Laurel County Correctional Center.
Photo of accused attached is courtesy of the Laurel County Correctional Center.