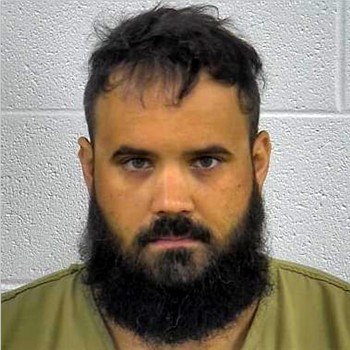 LONDON, KY - Laurel County Sheriff John Root is reporting that: Laurel Sheriff's Deputy Dylan Messer arrested Forrester Joseph age 32 of Keavy on Tuesday evening March 22, 2022 approximately 5:03 PM. The arrest occurred on Old Whitley Road in London after deputies were dispatched to a reckless driving complaint on West Laurel Rd.
When deputies arrived in the vicinity several motorists flagged deputies down giving a vehicle description and stating that the suspect vehicle, a blue Jeep grand Cherokee was driving all over the road and almost caused several collisions.
Deputy Messer observed the vehicle turn onto KY 1006 and noted the vehicle was driving erratically.
A traffic stop was conducted and Deputy Messer noted detecting the odor of alcoholic beverages emitting from the suspect.
An investigation was conducted and the driver was determined to be under the influence and arrested.
Forrester Joseph was charged with:
Operating a motor vehicle under the influence – first offense
This individual was lodged in the Laurel County Correctional Center.
Photo of accused attached is courtesy of the Laurel County Correctional Center.