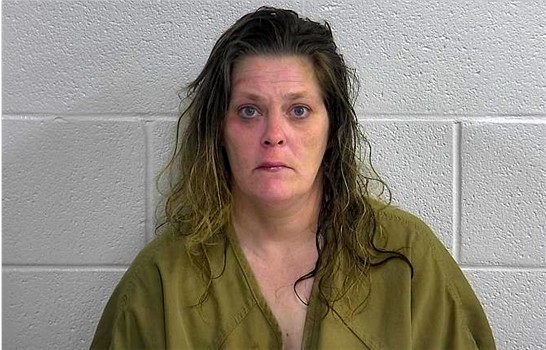 LONDON, KY (March 31, 2022) - Laurel County Sheriff John Root is reporting that: Laurel Sheriff's K-9/shift Sgt. Gary Mehler along with Deputy Dustin Saylor arrested Megan M. Jones age 38 of London on Wednesday evening March 30, 2022 at approximately 5:47 PM.
The arrest occurred off Rough Creek Road, approximately 4 miles South of London after deputies were dispatched to a complaint of a possible under the influence person caring for an 11-year-old juvenile.
Reportedly the juvenile was wondering from house to house knocking on neighbor's doors.
When deputies arrived at the scene, they made contact with the female subject noting detecting a strong odor of alcoholic beverages emitting from this subject. This individual was determined to be under the influence.
In addition, a male subject was located inside the residence (who was also a caregiver of the juvenile) and he was observed extremely intoxicated. This individual was transported by Ambulance Inc. of Laurel County to an area hospital for treatment of possible alcohol poisoning.
Due to his condition, deputies cited this individual to Laurel District Court charging:
Alcohol intoxication
Endangering the welfare of a minor
Upon arrest, the female subject began screaming and raising her fists, cursing and swinging her arms attempting to pull away from deputies while creating a disturbance there in the presence of neighbors nearby.
This individual was taken into custody.
Megan M. Jones was charged with:
Endangering the welfare of a minor
Alcohol intoxication
Disorderly conduct – second-degree
Menacing
Resisting arrest
This individual was lodged in the Laurel County Correctional Center.
Photo of accused attached is courtesy of the Laurel County Correctional Center.