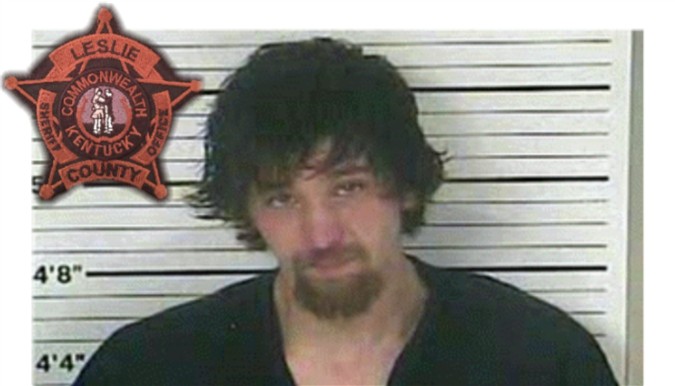 HYDEN, KY (April 3, 2022) - Leslie County Sheriff's Office is reporting that: On Tuesday, March 29, 2022 at approximately 9:30 P.M. Chief Deputy Jeremy Vega arrested Andrew Couch age 34, from London, KY on felony drug charges.
Chief Deputy Vega stopped a vehicle in the Family Dollar parking lot that was suspected to be involved in a shoplifting complaint at the Dollar General across the street.
When Chief Deputy Vega approached the vehicle he could smell the odor of Marijuana.
Upon search of Andrew Couch a bag of Marijuana was found in his front pants pocket. Chief Deputy Vega believing Mr. Couch had hid something in his pants arrested Andrew Couch for Possession of Marijuana and transported him to the Leslie County Detention Center for a more thorough search.
Once at the Detention Center, Couch was given an opportunity to come forward with any contraband and avoid being charged. Mr. Couch refused to take that opportunity. Once inside the detention center he was searched by Deputy Jailers and found to have in his underwear: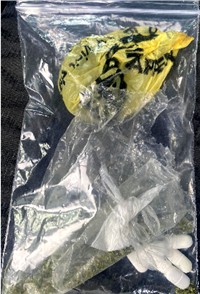 Suspected Meth
More Marijuana
7 Hydrocodone pills
Andrew C. Couch was charged with the following:
Possession of Marijuana x 2
Possession of controlled substance 2nd degree (drug unspecified)
Possession of controlled substance 1st degree (Methamphetamines)
Promoting contraband 1st degree
Photo of the accused is courtesy of Leslie County Detention Center where, according to JailTracker Mr. Couch remains housed with no Bond or Court Date having been set as of 4:25 P.M., Sunday, April 3, 2022.
Photo of seized contraband is from the Leslie County Sheriff's Office.
**Anyone struggling with addiction is encouraged to reach out to the Leslie County Sheriff's Office for any assistance they may need getting into a rehab facility**