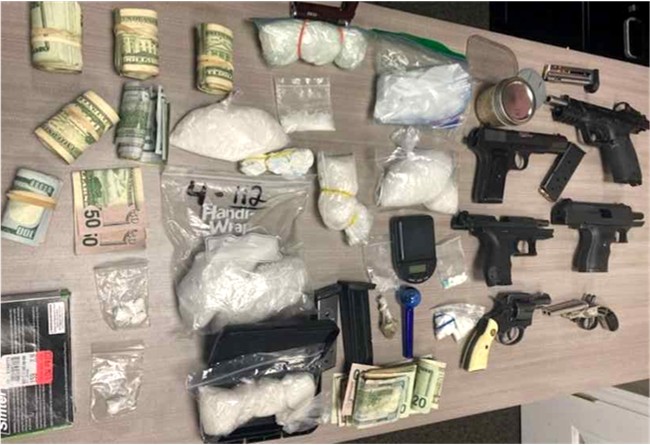 LONDON, KY (April 12, 2022) - Laurel County Sheriff John Root is reporting that: Laurel Sheriff's interdiction unit Landry Collett along with drug interdiction unit Justin Taylor, Detective Sgt. Richard Dalrymple, and Detective Bryon Lawson with assistance from London City Police arrested two individuals following a traffic stop conducted on a blue Nissan on U.S. 25, approximately 4 miles south of London early Tuesday morning April 12, 2022 at approximately 1:57 A.M..
Following a probable cause search the two occupants of the vehicle were found in possession of:
Over 2 pounds of Methamphetamine
Marijuana
Six firearms one of which was a reported stolen firearm
A large amount of U.S. currency
The two individuals arrested were identified as: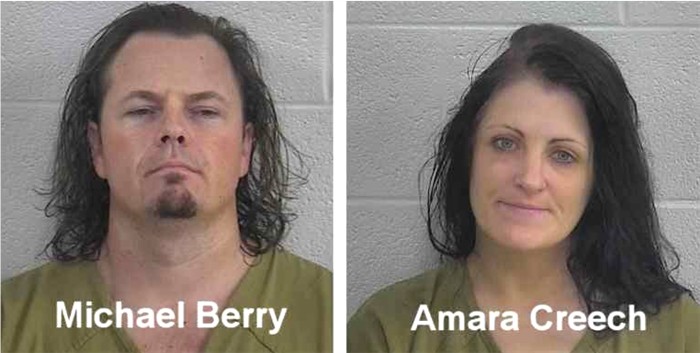 • Michael Christopher Berry age 40 of Rineyville, KY
• Amara Paige Creech age 34 of Highland, Illinois
Both Berry and Creech were charged with:
Methamphetamine trafficking
Trafficking Marijuana
Possession of a stolen firearm
These two individuals were lodged in the Laurel County Correctional Center.
Photos of accused attached are courtesy of the Laurel County Correctional Center.
Photo of contraband seized provided by arresting officers.
Laurel County Sheriff John Root stated that drug investigations and arrests will continue in Laurel County.