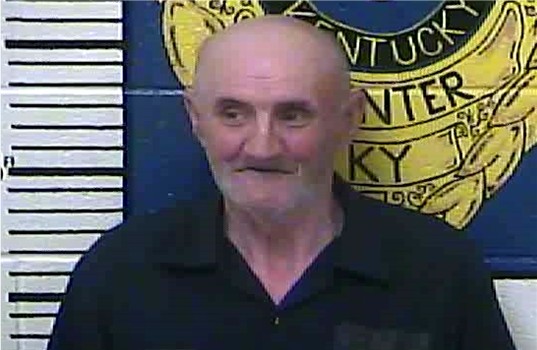 CLAY COUNY, KY - May 3, 2022) - Clay County Sheriff Patrick Robinson is reporting that on May 3, 2022 at around 12:00 Noon his office received a of service to Arnetts Rork Road, in reference to a possible homicide.
During the investigation, Officers arrested Elzie Wagers 68 of Arnetts Fork.
Elzie Wagers was charged with:
This individual was lodged in the ClayCounty Detention Center.
Photo of the accused is courtesy of the ClayCounty Detention Center.
Clay County Corner Jarrod Becknell has reported to ClayCoNews that a 35 year old female identified as Pangie Smallwood was stabbed to death on Arnetts Fork in Clay Clay County.