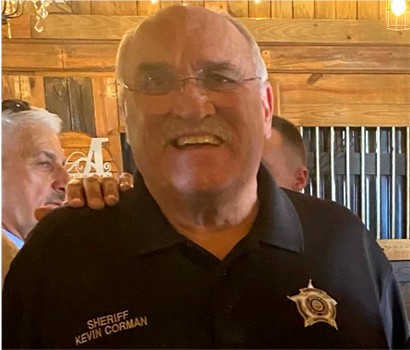 NICHOLASVILLE, KY (May 23, 2022) – The Kentucky State Police is reporting that KSP Post 7 in Richmond was contacted by Jessamine County 911 shortly after 3:30 P.M. on Sunday, May 22, 2022, after a man was discovered deceased at a residence on West Maple St. in Jessamine County.
KSP Troopers and Detectives responded to the scene where they found Jessamine County Sheriff, Kevin Corman, 64 years old of Nicholasville, KY, deceased inside the residence.
He was pronounced deceased at the scene by the Jessamine County Coroner.
His body was transported to the State Medical Examiner's Office in Frankfort for an autopsy.
The initial investigation indicates no foul play is suspected.
The ongoing investigation is being conducted by KSP Post 7 Detective Frank Thornberry.
According to a neighbor, Sheriff Corman was found deceased at around 3:30 Sunday afternoon inside his West Maple St. residence 5 days after losing the primary election to Nicholasville Police Department Sergeant Kevin Grimes. The neighbor also mentioned that the Sheriff had been arrested for a DUI in 2021.
Photo of Sheriff, Kevin Corman from Jessamine County Sheriff's Office.