MAYFIELD, KY (May 26, 2022) - The Graves County Sheriff's Office is reporting that on Thursday morning at approximately 10:30 A.M., sheriff's deputies were dispatched to an area near Twin Hill Road after reports of a suspicious vehicle driving slowly through the neighborhood.
Deputies found the vehicle in question in the area and in the 600 block of KY Highway 131 and observed the vehicle swerving and being operated in an erratic manner.
As officers stopped the vehicle, the driver threw a dark colored bag out of the car's window.
The bag was found to contain over 1 pound of Crystal Methamphetamine valued at several thousands of dollars, as well as a quantity of Marijuana.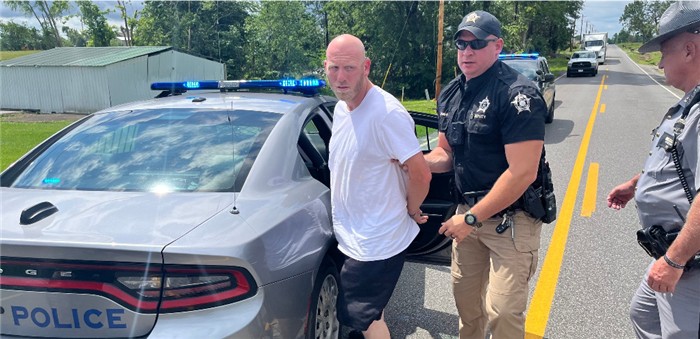 The driver was arrested and identified as Nathan L. Nesler, age 34 of Mayfield, KY.
Nathan Nesler was charged with:
Trafficking in Methamphetamine 2nd or Subsequent Offense
Trafficking in Marijuana
Tampering with Physical Evidence
Possession of Drug Paraphernalia
DUI,
Reckless Driving
Other related charges
This individual was taken to an out of county jail facility.
Photos are from the Graves County Sheriff's Office.
The Kentucky State Police assisted in the stop and arrest.
Thank you,
Sheriff Jon Hayden