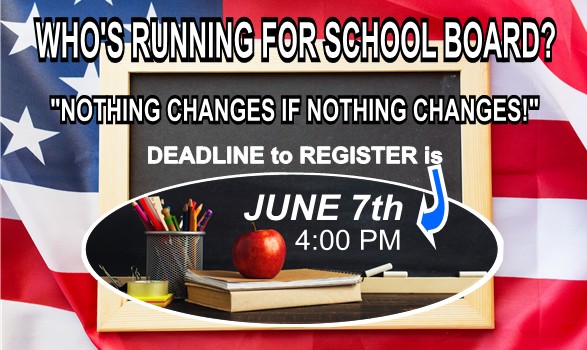 Editorial: By Blaine Price This email address is being protected from spambots. You need JavaScript enabled to view it.
MANCHESTER, KY (May 31, 2022) - I had the distinct honor of attending the Memorial Day Observance at the Hoskins Cemetery at Island Creek in Manchester on Monday. I was humbled to receive several invitations to attend and was happy to make the trip for such a worthwhile cause that has become so personal to me.
As my wife and I sat on the back row and listened and watched the proud descendants of those buried there share their memories and their anguish at the prospect of losing the sacred ground their ancestors went to thinking it was their final resting place, I was struck by a flood of emotions, as well as a powerful sense of wondering; "how did this get to this point?". How did things progress to a point where a nearly year-long fight to save this hallowed ground is even necessary?
Of course, the answer or answers are extraordinarily complex and contain many layers, but how did it begin? What was the point at which the seeds were planted that grew into such an incomprehensible situation?
The simple answer is to look at the elected officials who made and continue to make the decisions to pursue this dreadful course in the first place. Members of the Clay County Board of Education and the Clay County Fiscal Court are wholly responsible for what has and will transpire, unless by legal means or divine intervention it can be stopped.
Let us not forget that these officials are supposed to be servants of the people, and as such are supposed to carry out the will of their constituents, or the best interest of the citizens of Clay County.
I am not a resident of Clay County, and therefore am not intimately familiar with county politics or the people who hold the aforementioned offices, but unless I have grossly miscalculated the
sentiment of the people I have had the privilege of meeting and talking with, I cannot fathom a world in which the actions of those bodies are in keeping with the will of the constituents who elected them or in keeping what is in the best interest of the citizens of Clay County.
The reality is that the Hoskins Cemetery may not be able to be saved. There is no denying the power that an entity like the CCBOE wields, and it is no secret that that power extends to controlling the livelihood of those who vocally oppose their actions.
But some good must come from this. As we heard the words spoken about the sacrifices made by those who have served, fought, and died for our freedoms, it should be abundantly clear that this is a battle cry to exercise what is our single most important freedom; the right to vote! But voting can only bring about change if there are men and women who are willing to challenge the incumbents and file and run for those seats.
I leave you with a few of my favorite quotes about the right to vote:
"Our political leaders will know our priorities only if we tell them, again and again, and if those priorities begin to show up in the polls." ~ Peggy Noonan
"The most important office, and the one which all of us can and should fill, is that of private citizen." ~ Louis Brandies
"People shouldn't be afraid of their government. Governments should be afraid of their people." ~ Alan Moore
And finally, perhaps the most poignant:
"Not voting is not a protest. It is a surrender." ~ Keith Ellison
Sincerely,
Blaine K Price
Paris, Kentucky
About Blaine Price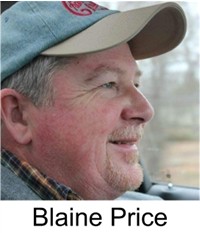 Blaine grew up and resides in Paris, in Bourbon County, and has family ties to Eastern Kentucky.
He has had a lifelong interest in Kentucky & American history, with an emphasis on Appalachian and Native American culture.
He spends most of his free time these days on genealogy and cemetery preservation and enjoying antique and classic automobiles.