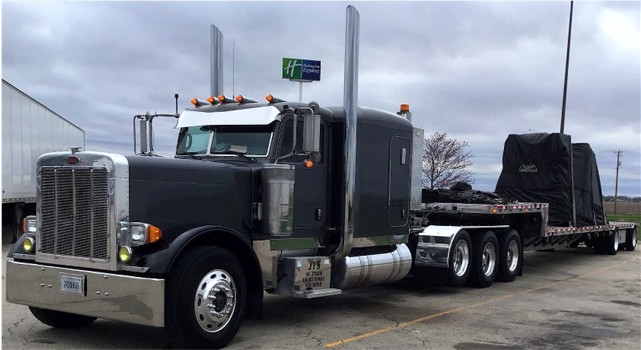 LEESBURG, FL (June 11, 2022) - JACKSON TRANSPORTATION SYSTEMS INC is reporting the loss of a highly specialized Tractor/Trailer combination due to a theft and is asking the public for assistance in locating the stolen equipment.
The truck and trailer was taken during the 3rd week of May, 2022 from a rented parking facility located on Highway 473 and U.S. 27 in Leesburg, Florida.
JTS owner, Jimmy Jackson of Walton, KY said the equipment is used to move specialized loads throughout the United States and Canada. The tractor is a 4 axle 2007 379 Peterbilt with vin number 7D636157 and is powered by a 550 Caterpillar engine, the trailer is a 2003 Reitnouer 48' X 102" spread axle drop deck.
Jackson said the truck had dropped off a load, the fuel tanks had just been topped off and the unit was waiting to be scheduled to reload.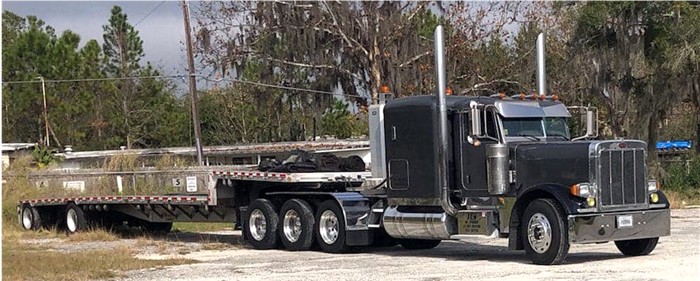 "This truck and trailer was last seen at 6:00 P.M. on Monday, May 16, 2022 in Leesburg, Florida and could be anywhere in the country. It could actually be OTR working, parked at a truck stop, a private parking facility or stored in a warehouse." He said.
A cash reward is being offered for information leading to the return of the truck and trailer. You can call 800-874-0522 for information regarding the reward.
The truck/trailer combo disappeared either on Monday the 16th or Tuesday the 17th of May, 2022 and was discovered missing and reported "stolen" to the Leesburg Police Department on Wednesday, May 18, 2022.
Anyone with knowledge of this theft is asked to please contact the Leesburg Police Department at 352-728-9862 or call your local Law Enforcement agency.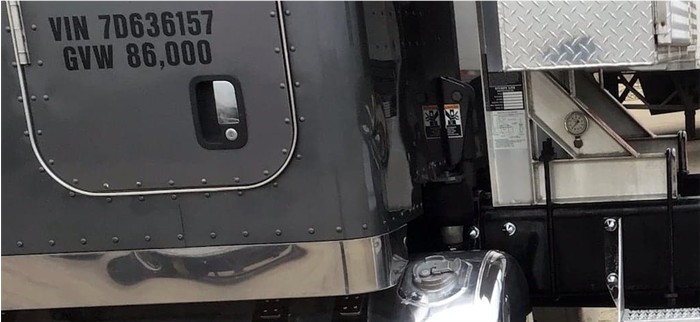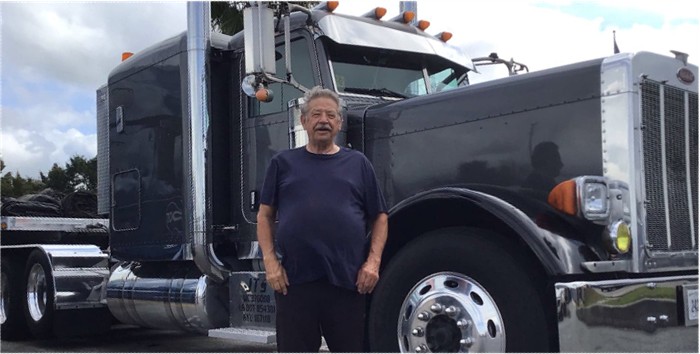 JTS owner, Jimmy Jackson of Walton, KY pictured with the 379 Peterbilt that was stolen with trailer from a rented parking facility in Leesburg, Florida during the 3rd week of May 2022.