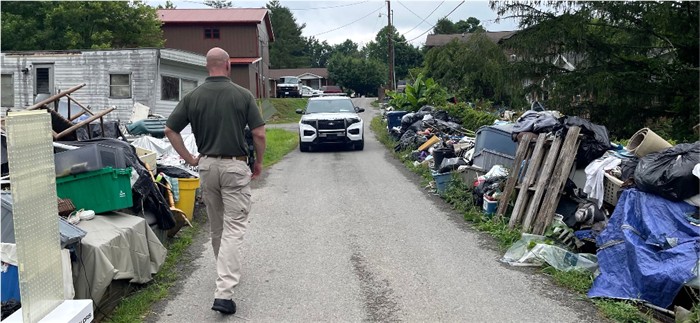 MIDDLESBORO, KY (June 27, 2022) - On Monday morning, June 27, 2022, Bell County K-9 Sgt. Adam Southern was contacted by Det/Lt. Barry Cowan of the Middlesboro Police Department in reference to a criminal littering complaint on 35th street.
Upon arrival Sgt. Southern observed multiple piles of trash and other miscellaneous debris laying unlawfully next to a public roadway.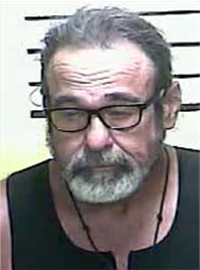 Some of the items included five-gallon buckets and other large containers with stagnant, mosquito-infested water with a strong foul odor, potentially causing a hazard for nearby housing and people commuting on the roadway itself.
The sergeant then made contact with the property owner 55-year-old David Scott Baker (right) and began questioning him about the debris.
Baker admitted to scattering the waste along the roadside and stated he knew the conditions were bad but collecting it was his way of relieving stress.
David Scott Baker was placed under arrest.
David Baker was charged with:
Baker also had two outstanding warrants for his arrest.
This individual was lodged in the Bell County Detention Center.
Photo of the accused is courtesy of the Bell County Detention Center.