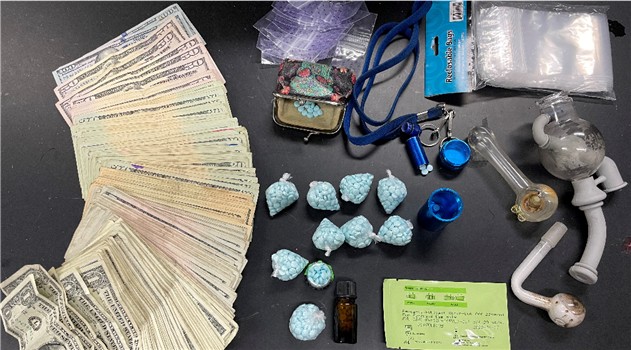 MULTNOMAH COUNTY, OR (June 28, 2022) - The Multnomah County Sheriff's Office is reporting that deputies performed a traffic enforcement mission to reduce reckless and impaired driving, and locate and recover stolen vehicles in East Multnomah County. The Gresham Police Department also assisted.
During Sunday night's mission, law enforcement officers made 57 traffic stops, recovered two stolen cars and arrested 12 people. Charges included reckless driving, attempted assault of a police officer, possession and distribution of a controlled substance (fentanyl), DUII, and various warrants.
In response to the county's dramatic rise in violent crimes, the Multnomah County Sheriff's Office, along with our public safety partners, has implemented data-driven violence reductions strategies. One solution is performing patrol missions in hot-spot areas where traffic-related fatalities and gun violence intersect. These missions have mainly focused in areas east of 162nd Avenue.
Since these efforts began in mid-April, these missions have resulted in 173 traffic stops, 45 arrests, and 9 recovered stolen vehicles.
Both Multnomah County Sheriff Mike Reese and Gresham Police Chief Travis Gullberg participated in Sunday night's mission.