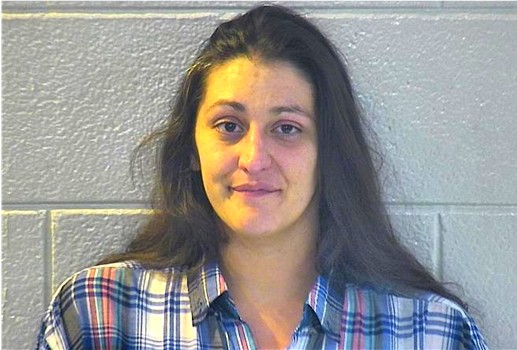 SOMERSET, KY (July 12, 2022) - Pulaski County Sheriff Greg Speck reports the arrest of Andrea Johnson, age 35 of Science Hill, Kentucky by Deputy Tan Hudson following the report of a female on the side of the road supposedly changing a child's diaper. At approximately 4:25 AM this morning, Deputy Tan Hudson was dispatched by 911 Dispatch to a complaint that someone saw a female who had a child laid on the side of the road changing a diaper.
When Deputy Hudson arrived, he located Andrea Johnson and a two-year old child on the railroad tracks at Norwood-Mount Zion and N. Highway 27 intersection.
Deputy Hudson reported that Johnson appeared to be intoxicated.
Based on Deputy Hudson's investigation at the scene, Andrea Johnson was charged with:
Endangering the Welfare of a Minor
Alcohol Intoxication in a Public Place
Andrea Johnson was transported to the Pulaski County Detention Center where she remains lodged as of this press release.
Photo of the accused is courtesy of the Pulaski County Detention Center.
The child (related to Johnson) was released to a responsible family member.
Deputy Hudson was assisted at the scene by Deputy Seth Gover.
This investigation continues by Deputy Tan Hudson and the Pulaski County Sheriff's Office.
Contact: Major Jeff Hancock
606-678-5145