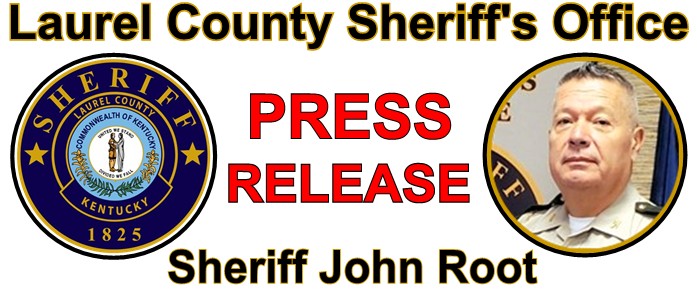 LONDON, KY - Laurel County Sheriff John Root is reporting that: Laurel Sheriff's Deputy Brian France along with Deputy Bobby Jones arrested two individuals on Cherry Avenue approximately 10 miles South of London early Sunday morning July 10, 2022 at approximately 5:53 AM.
The arrests occurred after deputies were dispatched to a complaint of a female subject standing in the road screaming for help.
Upon arrival at the scene deputies located the female and conducted an investigation. This individual stated that she did not want any help from law enforcement and that she had stepped out of a black Toyota car which drove off and left her there.
Deputies located the black Toyota Camry nearby conducting a traffic stop on it.
During the investigation the driver was determined to be under the influence and the female subject deputies had located a short distance away was found in possession of suspected Methamphetamine and two glass pipes with residue.
The two arrested individuals were identified as: The vehicle's driver – Samuel Hatfield age 50 of Engineer Street, Corbin, KY. and Christine Schmidt age 43 of Campground Road, Corbin, KY.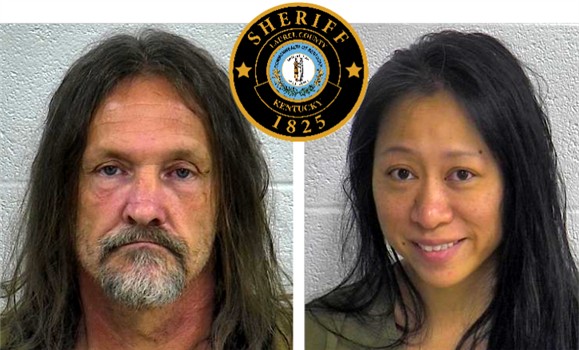 Samuel Hatfield and Christine Schmidt
Samuel Hatfield was charged with:
Operating a motor vehicle under the influence – first offense
Christine Schmidt was charged with:
possession of a controlled substance – first-degree – first offense – Methamphetamine
Alcohol intoxication in a public place
These two individuals were lodged in the Laurel County Correctional Center.
Photos of accused attached are courtesy of the Laurel County Correctional Center.
Laurel County Sheriff John Root stated that drug arrests will continue in Laurel County.