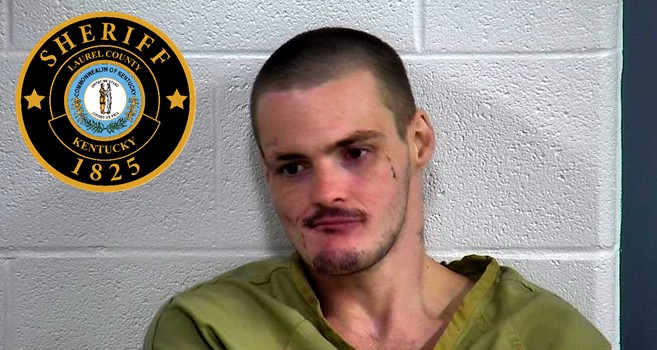 LONDON, KY (July 13, 2022) - Laurel County Sheriff John Root is reporting that: Laurel Sheriff's Deputy Brent France along with Deputy Hunter Disney arrested Coy Wagers age 29 of Manchester on Wednesday afternoon July 13, 2022 at approximately 12:02 PM.
The arrest occurred off Barbourville Road, at a business parking lot approximately 6 miles South of London after deputies were dispatched to a complaint of a possible intoxicated individual there.
Upon arrival at the scene deputies located Coy J. Wagers of Manchester, KY and conducted an investigation determining that he was under the influence – this individual stated he had taken Xanax and Suboxone.
In addition, this Wagers was wanted on an outstanding warrant.
Coy Wagers was charged with:
Public intoxication – controlled substances
In addition, this subject was charged with:
Escape – second-degree based on a hit confirmation from Probation and Parole and is considered an escape risk.
This individual was lodged in the Laurel County Correctional Center.
Photo of accused attached is courtesy of the Laurel County Correctional Center.