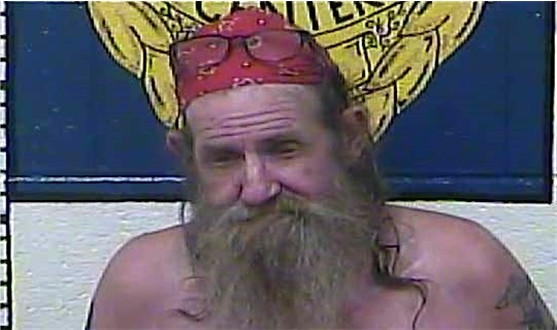 MANCHESTER, KY (July 14, 2022) - Clay County Sheriff's Deputy Coty Arnold arrested a Clay County man on Tuesday, July 12, 2022 for felony offenses.
Arrested was Earl Ray Smith age 61 of Manchester, KY.
The Clay County Sheriffs Office reports that the arrest occurred after an incident where a male subject had been shot alongside South Highway 66.
Upon arrival, Deputy Arnold came into contact with a male gunshot victim who stated that the above mentioned subject pulled up next to him and they had got into a verbal altercation when the subject fired rounds toward the male and female subjects and then fled the scene.
The gunshot victim was treated on scene until EMS arrived and was taken to AdventHealth Manchester and was listed in stable condition.
Deputy Arnold made contact with Earl Ray Smith sitting inside a vehicle matching the description given by the victim.
During the search Deputy Arnold located a firearm and a large amount of suspected Methamphetamine.
Investigation is still open and more charges are pending.
Earl Smith was charged with:
ASSAULT 2ND DEGREE
TRAFF IN CONT SUB, 1ST DEGREE, 1ST OFF - (< 2 GMS METHAMPHETAMINE)
POSSESSION OF HANDGUN BY CONVICTED FELON
This individual is lodged in the Clay County Detention Center where according to JailTracker, as of 3:30 P.M. on Thursday, July 14, 2022 no court date or bond has been set.
Photo of the accused is courtesy of the Clay County Detention Center.