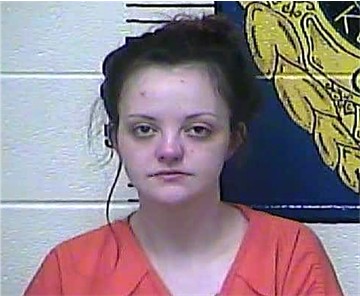 LONDON, KY - Laurel County Sheriff John Root is reporting that: Laurel Sheriff's Deputy Drew Wilson arrested Amber Michele Henson age 25 of Manchester, KY early Friday morning July 8, 2022 at approximately 12:38 AM.
The arrest occurred in a business parking lot off U.S. 25 approximately 2 miles north of London after Deputy Wilson conducted a traffic stop on a red Lincoln for a traffic violation.
During the stop Deputy Wilson noted detecting a strong odor of alcoholic beverages emitting from the driver and conducted an investigation determining that she was under the influence.
During the investigation an open container of alcoholic beverages was observed in the vehicle.
Amber Henson was charged with:
Operating a motor vehicle under the influence – first offense
Possession of open alcoholic beverage container in motor vehicle prohibited
Other violations
This individual was lodged in the Laurel County Correctional Center.
Photo of accused attached is courtesy of the Laurel County Correctional Center.
Assisting on the investigation were Laurel Sheriff's Deputy Marcus Stigall, Deputy Bobby Jones, shift Sgt. John Inman, interdiction unit Landry Collett and interdiction unit Justin Taylor.