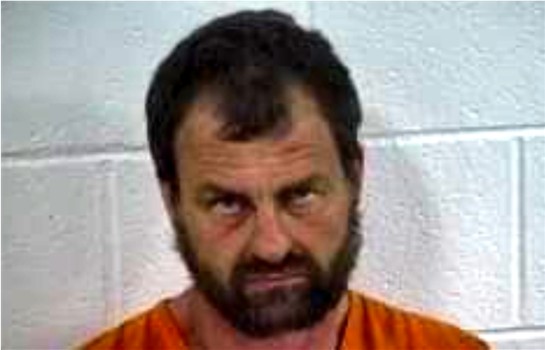 MURRAY, KY (July 19, 2022) - The Calloway County Sheriff's Office is reporting that: Sheriff Nicky Knight is requesting the public's assistance locating a wanted fugitive that's considered "Armed and Dangerous".
Fugitive, Ronnie Sharp is wanted in connection with a March 17, 2022 vehicle pursuit in Calloway County, where a warrant of arrest was issued for:
1st Degree Fleeing or Evading Police
3 counts of 1st Degree Wanton Endangerment
3rd Degree Criminal Mischief
Various other traffic related offenses
Mr. Sharp is also wanted for Failure to Appear while out on bond for a 2022 Calloway County felony case where he is charged with:
Possession of a Handgun by a Convicted Felon
Possession of a Firearm by a Convicted Felon
Various traffic related offenses
This individual has also been charged with:
1st Degree Bail Jumping in that pending case
Mr. Sharp is also wanted in Marshall County for:
Failure to Appear on a pending case
On March 28, 2022, the Parole Board also issued a Parole Violation Warrant for Sharp.
Mr. Sharp is also wanted in connection with:
A theft in Henry County, Tennessee
Ronnie Sharp is described as: A 47-year-old white male, approximately 5'10" tall, weighing approximately 145 lbs., with brown hair and brown eyes.
Mr. Sharp should be considered "armed and dangerous".
Anyone with any information is asked to contact the Calloway County Sheriff's Office at 270-753-3151 or call 911.
Photo of the accused is from the Calloway County, KY Sheriff's Office.