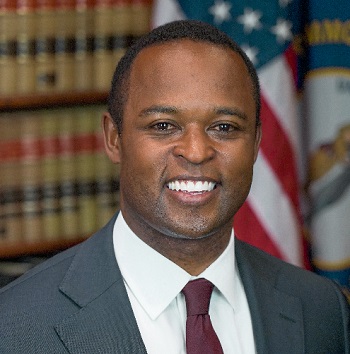 Attorney General Daniel Cameron
FRANKFORT, KY (July 28, 2022) – Attorney General Daniel Cameron today took another step in his fight to protect unborn life by filing an appeal in the Kentucky Court of Appeals to have the Kentucky Human Life Protection Act and the Heartbeat Law reinstated in the Commonwealth. The Attorney General's filing appeals a ruling by a Louisville judge that temporarily halted the laws last week. The Attorney General also asks that his appeal be transferred to the Supreme Court of Kentucky for immediate resolution.
"We will soon find out if Kentucky courts will adhere to the text and original meaning of our state Constitution, or if they are intent on repeating the mistake of the failed Roe v. Wade decision," said Attorney General Cameron. "I urge our appellate courts to reject the abortion facilities' baseless argument that our Constitution contains a previously unrecognized right to an abortion. Any decision to the contrary will draw our courts into a contentious policy debate that has already been decided by the people through their elected representatives in the General Assembly."
In the filing, Attorney General Cameron stated, "Less than a month after the Supreme Court's decision in Dobbs, a single circuit judge has created the Kentucky version of Roe v. Wade. The court below enjoined enforcement of two duly enacted statutes after finding that there is a substantial likelihood that the Kentucky Constitution contains a right to obtain an abortion. Just like Roe, that conclusion does not rest on any text in the Constitution. Nor does it rely on any history within the Commonwealth."
Kentucky's Human Life Protection Act took effect immediately upon the U.S. Supreme Court's decision in Dobbs v. Jackson Women's Health Organization, which overturned Roe v. Wade. The Human Life Protection Act and the Heartbeat Law were quickly challenged by two Kentucky abortion facilities, Planned Parenthood and EMW.
Today's appeal follows a ruling in Jefferson Circuit Court, which resulted in a Temporary Injunction that prevents enforcement of the laws against the two facilities. In June, the same court issued a restraining order, allowing abortions to resume in Kentucky at EMW and Planned Parenthood.
View the filing here.
###