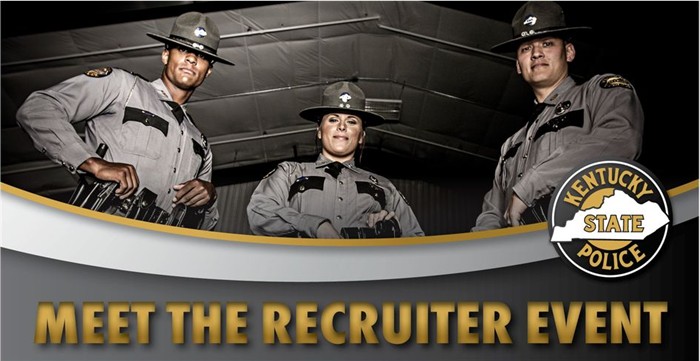 LONDON, KY (August 22, 2022) – The Kentucky State Police will be hosting a "Meet the Recruiter" event next month in London, KY.
Master Trooper Scottie Pennington of Post 11 London and the Kentucky State Police Recruitment Branch will be available to answer questions and provide information about the application process, what it takes to be a Trooper, and what opportunities a career with the Kentucky State Police could provide.
The "Meet the Recruiter" event will be at Center Target on Monday, September 12, 2022, from 11:00 A.M. to 2:00 P.M. Address 607 Dons Drive, London, Ky 40741
Thanks to efforts during the last legislative session, Kentucky State Troopers received a substantial raise effective July 1, 2022. The starting salary for a Kentucky State Trooper is now $61,500 with a new and improved retirement system including a sick leave buyback program.
Kentucky State Police is currently accepting applications for Cadet Class 103 which is slated to begin February 28, 2023. The application deadline for Cadet Class 103 is October 28, 2022.
If you have ever been interested in becoming a Kentucky State Trooper, now is the time to apply! More information can be found at joinksp.com or by emailing This email address is being protected from spambots. You need JavaScript enabled to view it..
# # #