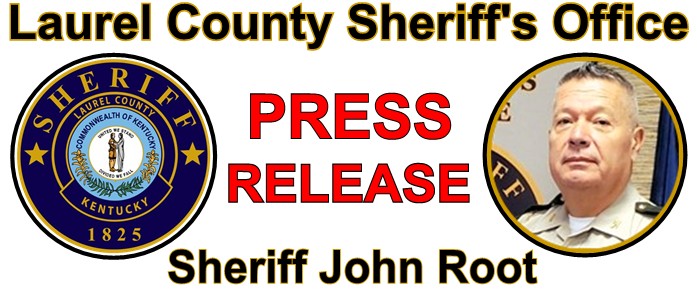 LONDON, KY (August 31, 2022) - Laurel County Sheriff John Root is reporting that: Laurel Sheriff's Deputy Dustin Saylor along with Deputy Travis Napier and Deputy Skylar McFarland arrested Slade Cansler age 39 of Corbin on Tuesday night August 30, 2022 at approximately 7:35 PM.
The arrest occurred at a residence off Palomino Trail, approximately 10 miles South of London after deputies were dispatched to a complaint of an out-of-control male subject there.
Upon arrival at the scene deputies learned a male subject inside a residence there had been involved in a domestic argument with a female subject.
During the argument the suspect had locked the female subject out of the residence and refused to let an 18-year-old female and two 9-year-old children leave the locked residence. Deputies attempted to make contact with the suspect in an attempt to determine the welfare of the children inside the residence.
The 18-year-old was able to flee the locked residence however the two 9-year-old children were determined to still be the inside the residence.
Deputies made entry into the residence to determine the welfare of the children.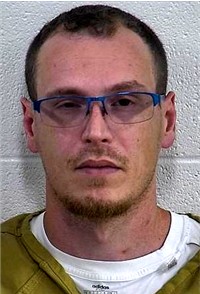 The two children were safely removed and the male subject was taken into custody.
While being escorted to the police cruiser the suspect screamed, yelled, and cursed creating a disturbance in the neighborhood.
It was determined also that the male subject had threatened to kill the adult female victim.
Slade Cansler was charged with:
Attempted assault – 4th degree
Two counts of terroristic threatening – third-degree
Disorderly conduct – second-degree
Unlawful imprisonment – second-degree
Menacing
This individual was lodged in the Laurel County Correctional Center.
Photo of accused attached is courtesy of the Laurel County Correctional Center.