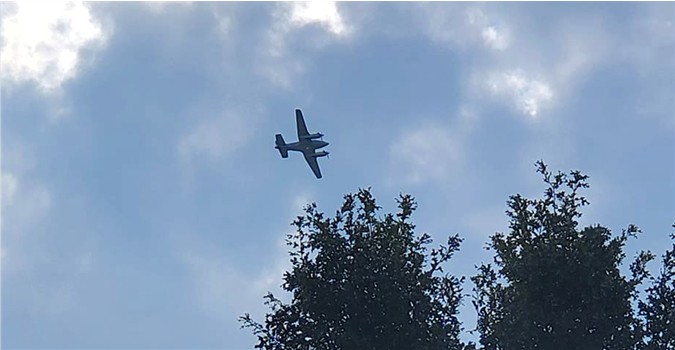 Plane over Tupelo (Credit: Lori London Raines)
TUPELO, MS - According to the Tupelo Police Department, on Saturday morning September 3, 2022, at approximately 5:00 A.M the department (TPD) was notified that a pilot of an airplane, possibly of the King Air type was flying over Tupelo. The pilot had made contact with E911 and was threatening to intentionally crash into a store located on West Main Street in Tupelo.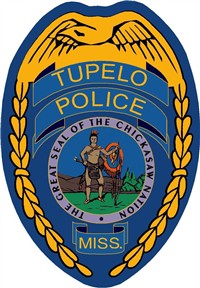 TPD Began working with Wal-Mart West (the threatened store) and Dodges, a convenience store & eatery on West Main, to evacuate the stores and disperse people as much as practical.
TPD was also able to begin talking with the pilot directly.
At that time during the situation, TPD and all area Emergency Services were on high alert.
With the mobility of an airplane of that type, the danger zone was much larger than Tupelo and Lee County. Citizens were asked to avoid the area until an all clear was given. TBI advised that more information would be released when appropriate.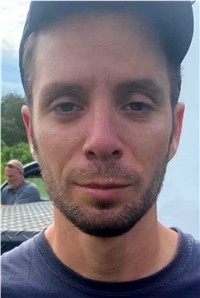 On Saturday, September 3, 2022, at approximately 10:15 A.M, Cory Wayne Patterson (right) age 29 of Tupelo, MS was taken into custody by the Tupelo Police Department.
Cory Patterson was charged with:
GRAND LARCENY
TERRORISTIC THREATS
This individual was lodged in the Lee County Mississippi Detention Center.
Photo of the accused is from the Tupelo Police Department.
Top photo of plane is from a comment post by Lori London Raines on the Tupelo Police Department Facebook page.
Below are TPD updates from Saturday:
Update:
September 3rd, 2022, at approximately 8:35 A.M. the plane is reported to be airborne north of Tupelo in the Benton, Union County Area. Local, State and Federal Authorities are continuing to monitor this dangerous situation.
Update:
At approximately 2:30 P.M. the Tupelo Police Department released the following statement from the Chief and Deputy Chief of Police.
"Deputy Chief Hill and I would like to express our sincere thanks to all of the citizens, emergency service providers and agencies that helped bring the stolen plane incident to a safe conclusion. One of our mottos at TPD is #oneteamonefight. That was certainly demonstrated today."
John Quaka, Chief
Anthony Hill, Deputy Chief