MONTICELLO, KY - The Wayne County Sheriff's Office is reporting that according to Wayne County Sheriff Tim Catron the continued investigation into the illegal sales of narcotics and the recent arrest of a Wayne County man, Joshua Gregory (right) on a Federal Indictment Warrant of Arrest has led to search warrant being obtained for his residence located on Spann Hill Kelly Lane Road.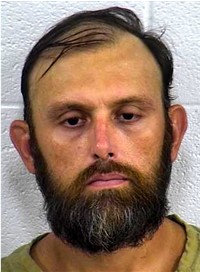 During the continued investigation information was obtained that a large number of illegal narcotics were being stored at that residence. Deputy Derek Dennis obtained a search warrant for that property.
At approximately 9:20 P.M on September 10, 2022, Deputies Dennis, Jerry Coffey, Jerry Meadows and Nick Bertram executed the search warrant.
The search resulted in the location and seizure of:
Approximately 95.5 grams of suspected Methamphetamine
Approximately 14.5 grams of suspected Black Tar Heroin
Approximately 1.0 grams of suspected Fentanyl
0.5 grams of an unknown substance
0.20 grams of an unknown White Tar substance
Approximately 103.0 grams of Marijuana
2 sets of digital scales.
All items were found in a hidden compartment inside a garage.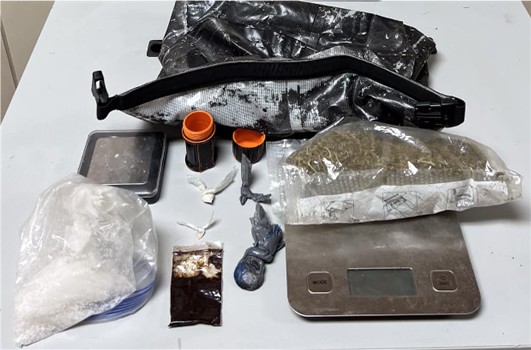 These items will be sent to the Kentucky State Police Laboratory for testing and identification.
Photo of seized contraband from the Wayne County Sheriff's Office.
Photo of the accused courtesy of the Laurel County Correctional Center.
The investigation is continuing by the Wayne County Sheriff Office and the United States Drug Enforcement Administration.