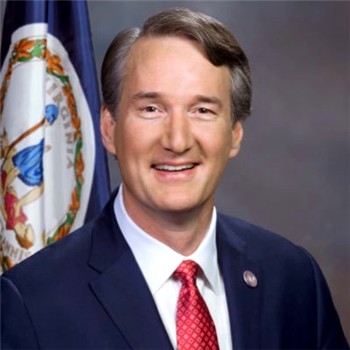 Governor Glenn Youngkin
Richmond, VA - On Friday September 16th, 2022, Governor Glenn Youngkin praised the University of Virginia's decision to join the 13 other college and university boards to keep tuition flat for UVa's in-state students.
"The University of Virginia is one of the nation's premier universities and I thank them for working together with us on behalf of Virginia families. I have encouraged colleges to keep tuition flat at a time when inflation is hurting Virginia families and I appreciate that almost all of our public universities across the Commonwealth are doing so. Today's decision demonstrates that we can alleviate the burden on Virginia's students by halting tuition raises to provide more opportunities for Virginia students to pursue higher education," said Governor Glenn Youngkin.
In February at the William and Mary convocation, Governor Youngkin tasked all schools with the following:
"I strongly urge our college and university boards to show restraint in tuition increases just as you have been doing during the pandemic. William & Mary has demonstrated real leadership in this area, finding efficiencies, working through collaboration and expanding partnerships to control costs. There are ways to grow universities without growing tuition. And the reason this is important is, if we are not careful, we will price first generation students and those that come from low-income homes out of the market. And we can't do that, because of the transformative impact a college degree has on the life of Virginians."
The following colleges and universities have decided to keep their tuition flat:
Christopher Newport University
James Madison University
Longwood University
Norfolk State University
Old Dominion University
Radford University
Richard Bland College
University of Mary Washington
Virginia Commonwealth University
Virginia Military Institute
Virginia State University
Virginia Tech
William and Mary
The entire Virginia Community College System
University of Virginia
University of Virginia's College at Wise.
George Mason University is the only college that has yet to make a decision; the Board Tuition Committee will be making a recommendation to the full Mason board in the near future.
# # #