LONDON, KY (September 27, 2022) - Laurel County Sheriff John Root is reporting that: A suspect in an early afternoon bank robbery on Tuesday 27, 2022 in Laurel County has been taken into custody.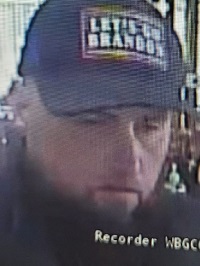 At 12:45 P.M. Tuesday, the Community Trust Bank in southern Laurel County was robbed by an armed suspect that fled the scene in a red Ford F-150 pickup.
During the following investigation, the vehicle was located in the edge of Knox County with a suspect in custody at 2:15 P.M.
Photo of the suspect is from the Laurel County Sheriff's Office.
The name of the arrested individual is yet to be released.
The investigation is continuing with more information to follow.