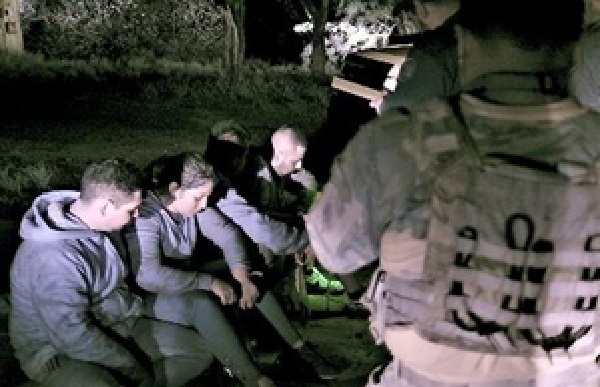 Depiction of Law Enforcement Encounter
Austin, TX (September 30, 2022) - Governor Greg Abbott, the Texas Department of Public Safety (DPS), and the Texas National Guard are continuing to work together to secure the border, stop the smuggling of drugs, weapons, and people into Texas, and prevent, detect, and interdict transnational criminal behavior between ports of entry.
Since the launch of Operation Lone Star, the multi-agency effort has led to 308,700 migrant apprehensions and more than 20,200 criminal arrests, with more than 17,900 felony charges reported.
In the fight against fentanyl, DPS has seized over 336 million lethal doses of fentanyl during this border mission.
Texas has also bused over 8,100 migrants to our nation's capital since April, over 2,900 migrants to New York City since August 5, and more than 870 migrants to Chicago since August 31.
The busing mission is providing much-needed relief to our overwhelmed border communities.
Operation Lone Star continues to fill the dangerous gaps left by the Biden Administration's refusal to secure the border.
"Every individual who is apprehended or arrested and every ounce of drugs seized would have otherwise made their way into communities across Texas and the nation due to President Biden's open border policies" states Governor Abbott.
More information about Operation Lone Star can be found at gov.texas.gov.
To put the seizure of 336 million (336,000,000) lethal doses of fentanyl into perspective; usafacts.org lists the 2021 population of the United States as 331,893,745 people.
Attached photo depiction of law enforcement encounter courtesy of gov.texas.gov.
###