Lexington, KY (October 2, 2022) - The Lexington Police are reporting that an arrest has been made following a shooting that occurred downtown early this morning.
At 1:42 a.m., on Sunday, October 2, 2022, officers and Fayette County Sheriff deputies working in the Downtown Entertainment District heard a gunshot in the 100 block of Cheapside Street.
Officers responded and found a male victim suffering from a gunshot wound. The victim was transported to a local hospital with reported non-life-threatening injuries.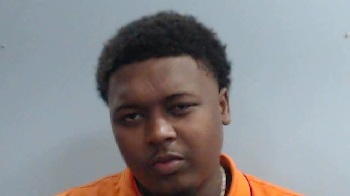 Adrian Black Jr.
The shooter was arrested and taken into custody at the scene.
Adrian Black Jr. (28) was arrested and charged with:
Assault - 1st Degree
Two counts of Wanton Endangerment - 1st Degree
He is currently being held at the Fayette County Detention Center.
Anyone with information about this case is asked to call Lexington Police at (859) 258-3600. Anonymous tips can be submitted to Bluegrass Crime Stoppers by calling (859) 253-2020, online at www.bluegrasscrimestoppers.com, or through the P3 Tips app available at www.p3tips.com.
Attached photo of the accused courtesy of the Lexington Police Department.
###