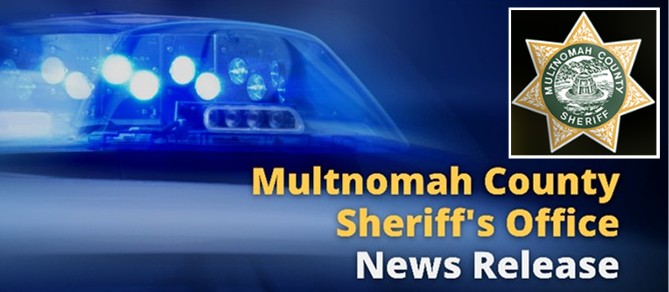 MULTNOMAH COUNTY, OR (October 16, 2022) - The Multnomah County Sheriff's Office is reporting that on Sunday, October 16, 2022 at approximately 6:20 A.M, deputies responded to a report of a vehicle fire on SE 282nd Avenue south of SE Division Drive.
A single vehicle was located on the west side of SE 282nd Avenue down a steep ravine.
After crews from Gresham Fire extinguished the fire, it was determined that a single occupant was inside the vehicle at the time of the crash and that the occupant died as a result of their injuries.
The East County Vehicular Crimes Team responded to take over the investigation and SE 282nd Ave was closed between SE Division Drive and SE Powell Valley Road for approximately eight hours.
The identity of the deceased occupant will not be released until after their family has been notified.