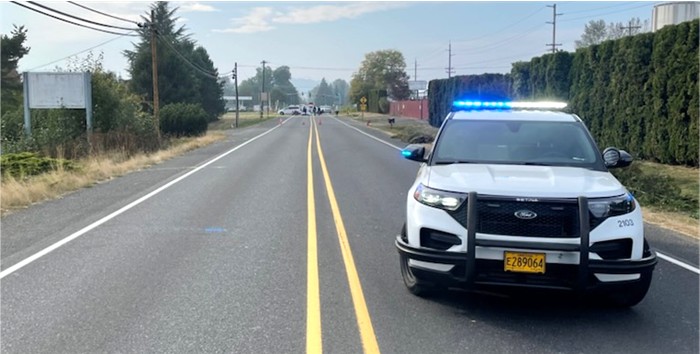 MULTNOMAH COUNTY, OR - At approximately 12:20 p.m., Thursday, October 20, Multnomah County Sheriff's Office deputies responded to a serious crash just east of the intersection of SE Orient Drive and SE 282nd Avenue involving a motorcyclist and pickup truck.
The motorcyclist was pronounced dead at the scene. The driver of the pickup truck was transported by ambulance to an area hospital and treated for his injuries and is cooperating with investigators.
Due to the nature of the crash, the East County Vehicular Crimes Team (VCT) was activated and responded to the scene to perform the crash investigation.
The preliminary findings of the investigation show the motorcyclist was driving eastbound when it collided with the pickup truck. Witnesses reported that the motorcyclist was driving in an aggressive manner prior to the collision.
The deceased is identified as 29-year-old Robert Iuhasz.
No further information will be released at this time.
----
The East County Vehicular Crimes Team consists of specially trained law enforcement members from the Multnomah County Sheriff's Office, Gresham Police Department and Multnomah County District Attorney's Office. VCT investigates serious and fatal vehicle crashes and crimes in Gresham, Fairview, Maywood Park, Troutdale, Wood Village and unincorporated Multnomah County.