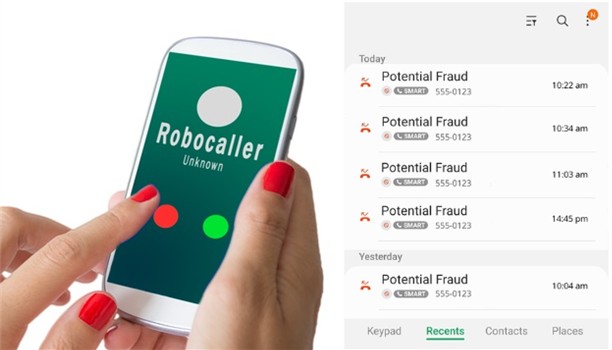 FRANKFORT, KY (November 2, 2022) – Attorney General Daniel Cameron joined the National Anti-Robocall Litigation Task Force in taking action against two voice service providers for alleged illegal robocalls. One Eye, LLC., and Michael Lansky, LLC., doing business as Avid Telecom, are not cooperating with the Task Force's investigative demands. The Task Force has asked the court to compel both companies to comply with the civil investigative demands.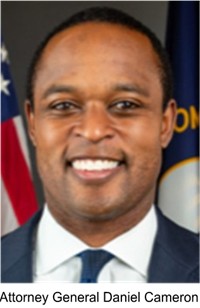 "Fraudulent robocalls are a nuisance to Kentuckians and often lead to significant financial losses," said Attorney General Cameron. "Three months ago, we joined the National Anti-Robocall Task Force to crack down on these calls. This petition is the Task Force's latest effort to hold accountable those whom we believe have allowed foreign robocalls into the country."
In August, the National Anti-Robocall Litigation Task Force issued civil investigative demands to twenty businesses requesting information related to possible telemarking and telephone consumer protection law violations. One Eye and Avid Telecom did not fully comply with these requests.
On behalf of the entire Task Force, Indiana Attorney General Todd Rokita filed petitions asking the Marion County Circuit/Superior Court to compel One Eye and Avid Telecom to respond to the civil investigative demands.
In the petition, the Task Force alleges that Avid Telecom knowingly accepted and routed illegal robocalls related to an Amazon scam, a Social Security scam, and an unwanted auto warranty robocall. It also alleges that Avid Telecom's CEO, Michael Lansky, helped another telecom provider hide its illegal robocall traffic.
The petition against One Eye alleges that after the Federal Communications Commission sent PZ Telecom a cease-and-desist letter, an individual identified as Prince Anand closed the voice service company and became the CEO of another similar company, called One Eye.
In August, Attorney General Cameron joined a bipartisan coalition of 50 attorneys general in forming this Task Force. It aims to stop robocalls by investigating and taking legal action against telecommunications companies responsible for allowing foreign robocalls into the United States.
This is the latest action by Attorney General Cameron to reduce illegal robocalls. Last year, Attorney General Cameron joined a letter to the Federal Communications Commission (FCC), supporting the agency's efforts to reduce the access illegal robocallers' have to legitimate phone numbers.
Attorney General Cameron continues to work with other states through the Robocall Working Group and U.S. Telecom's Internet Traceback Group to identify and stop scammers.
To avoid financial losses due to fraudulent robocalls, Kentuckians can follow these tips:
Be wary of callers who specifically ask you to pay by gift card, wire transfer, or cryptocurrency.
Look out for prerecorded calls from imposters posing as government agencies.
If you suspect fraudulent activity, immediately hang-up and do not provide any personal information.
Report scams to the Attorney General's office at ag.ky.gov/scams or by calling 888-432-9257.
###