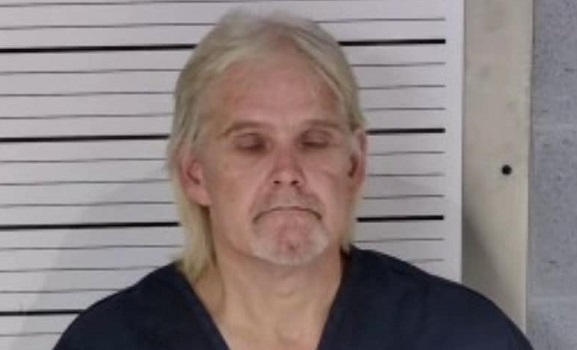 HYDEN, KY - The Leslie County Sheriff's Office is reporting that on Saturday, November 12, 2022 Deputy Sheriff Shane Wilson was on patrol in the Jacks Creek community of Leslie County. While there Deputy Wilson observed a motorcycle with no registration plates.
When Deputy Wilson activated his blue lights to make a traffic stop, the motorcycle took off at a high rate of speed refusing to stop.
The motorcycle rider lead Deputy Wilson on a pursuit finally losing control of the motorcycle on Lower Bowen's Creek Road. Once Deputy Wilson made contact with the suspect he began to resist arrest.
Once Deputy Wilson was able to place the suspect in handcuffs and arrest him he was identified as Jessie Hoskins, 52, from Asher, KY.
Deputy Wilson was assisted on scene by Chief Deputy Jeremy Vega and Kentucky State Police Trooper Darrell Hicks.
Jessie Hoskins was charged with the following:
• No Registration Plates
• No Registration Receipt
• Fleeing Or Evading Police
• Failure Of Owner To Maintain Required Insurance
• Failure To Produce Insurance Card
• Operating On Suspended Or Revoked Operators License
• License To Be In Possession
• No Motorcycle Operator's License
• Resisting Arrest
• Serving Bench Warrants X3
This individual was lodged in the Leslie County Detention Center.
Information source and photo of the accused from the Leslie County Sheriff's Office.