Lebanon, KY - The Kentucky State Police (KSP), Post 15 is reporting that on November 13, 2022, the KSP received a call from the Marion County 911 Center in reference to a 1-month-old child that had arrived at Spring View Hospital emergency room in Lebanon.
The child arrived at the hospital with signs of possible physical abuse and was being treated for life-threatening injuries. The child was later transported via medical helicopter to Norton's Children's Hospital in Louisville.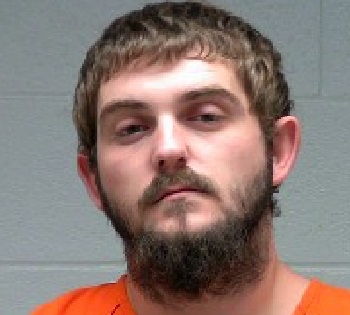 James Dalton Jeffries
A KSP trooper responded to Spring View Hospital and launched an investigation. As a result of medical examinations and interviews completed during the investigation, James Dalton Jeffries (22) of Springfield, was arrested and is being charged with the following charges:
Criminal Abuse 1st Degree – Child 12 or Under
Assault 1st Degree
Wanton Endangerment 1st Degree
Assault 4th Degree (Domestic Violence)
Trafficking Controlled Substance 1st Degree (Methamphetamine)
Possession of Drug Paraphernalia
Mr. Jeffries was lodged at the Marion County Detention Center. The investigation is being conducted and is ongoing by Trooper James Ford.
James Dalton Jeffries is currently awaiting arraignment and is being held on $250,000 cash bond.
Attached photo of the accused is courtesy of the Marion County Detention Center.
# # #